Rent a cheap mobile home in Saint-Jean-de-Luz
You like seaside campsites for their good geographical location, their affordability, their friendly atmosphere, their tranquility and their preserved natural setting. That said, you refuse to give up your cozy bed, your privacy and your daily comfort. Are you looking for luxury at a low price? Book a mobile home at the 3-star campsite Merko-Lacarra in Saint-Jean-de-Luz and enjoy a comfortable holiday while keeping your budget under control!
By booking a mobile home rental for 4 to 6 people, you will spend your holidays on the Basque coast in a luxury accommodation with heating, equipped kitchen and several separate living rooms at a very attractive price. You can prepare all your meals in your premium rental and have free access to all our sports facilities. All our shaded plots are spacious enough to accommodate a vehicle and are delimited by natural hedges to preserve your privacy.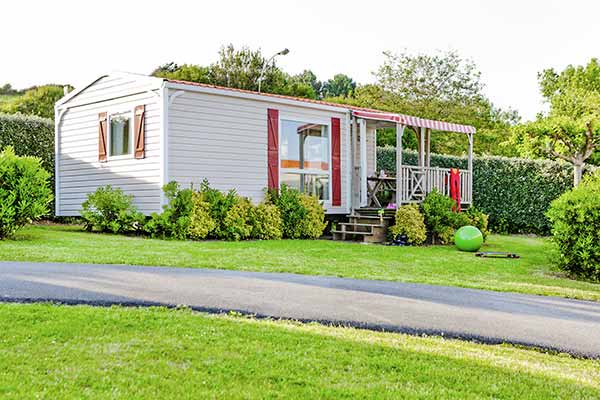 Are you as free as a fiddle? Are your dates flexible? Choose the low season to save even more and check back regularly for special offers. Have you just seen a promotion or opportunity that interests you? Congratulations, you can travel smart in the Basque Country and satisfy everyone around you, including your wallet.